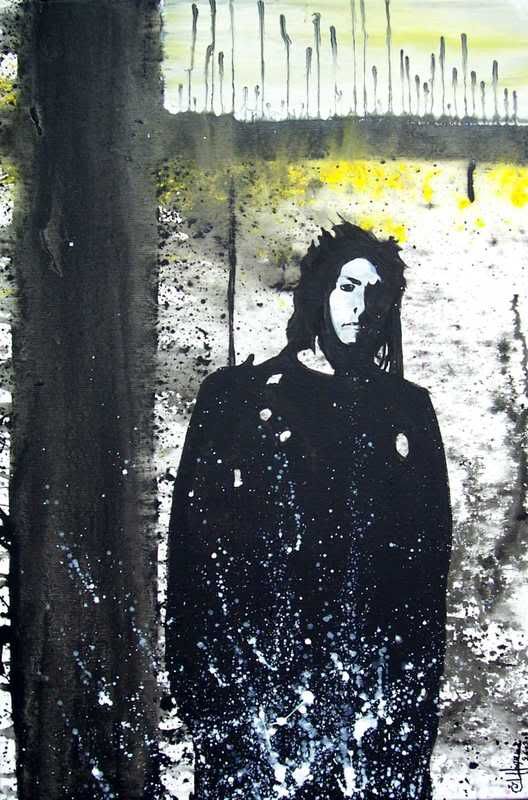 This one's kinda finished..
just earlier today. I thought you should get it and spread it or use it for anything as you please.
The only thing I ask is to credit it as made by
"Levi van Huygevoort / Garden of Eyes"
The painting's titled
"Casey Chaos, the anti artist"
It's the first new painting I've finished in quite a while and the first to be released on the net with a bunch of other themed paintings to follow later.
Hope it will be received well. It will be debuted and exposed in a town next to my city next full month september,
along with other new paintings. I thought there should be one painting in there showing my personal hero and constant source of rebel inspiration.
Thank you Casey Chaos.
+ get well soon!
creative salute
Levi van Huygevoort